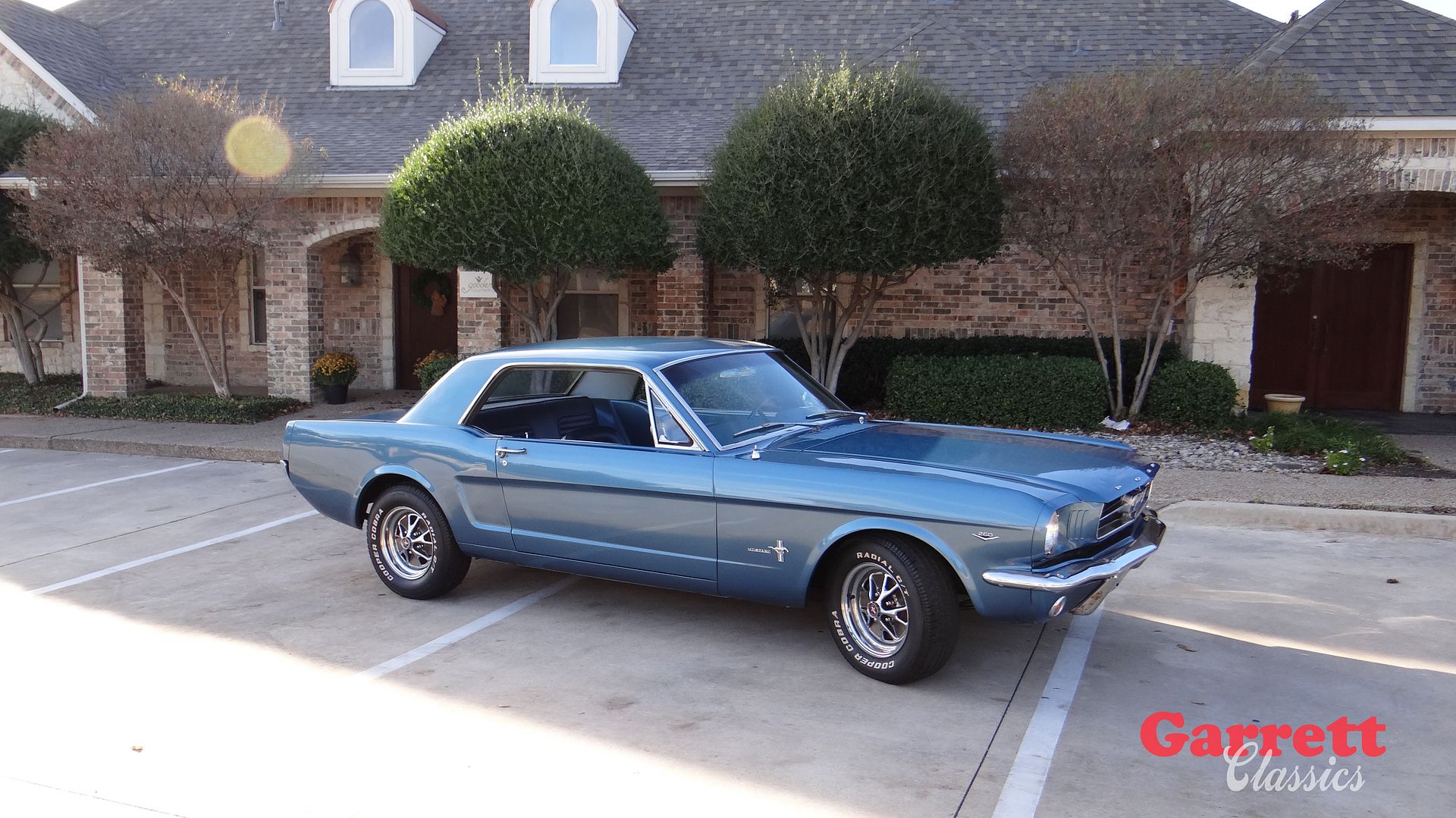 as presented by;
GARRETT CLASSICS, LLC
1865 Mc Gee Lane, Ste F
Lewisville, TX 75077
Call Dave at 214-213-7072 or Maris at 214-616-2317
Enjoy the video of this Mustang here.
FEATURES INCLUDE
260 cu in V8
Factory 3 Speed Manual Transmission
Styled Steel Wheels
Drum Brakes
We do not have a great deal of history on this car. It was purchased in 2008 by our client's husband who has since passed. There was an new carburetor installed recently and the fuel tank drained and flushed.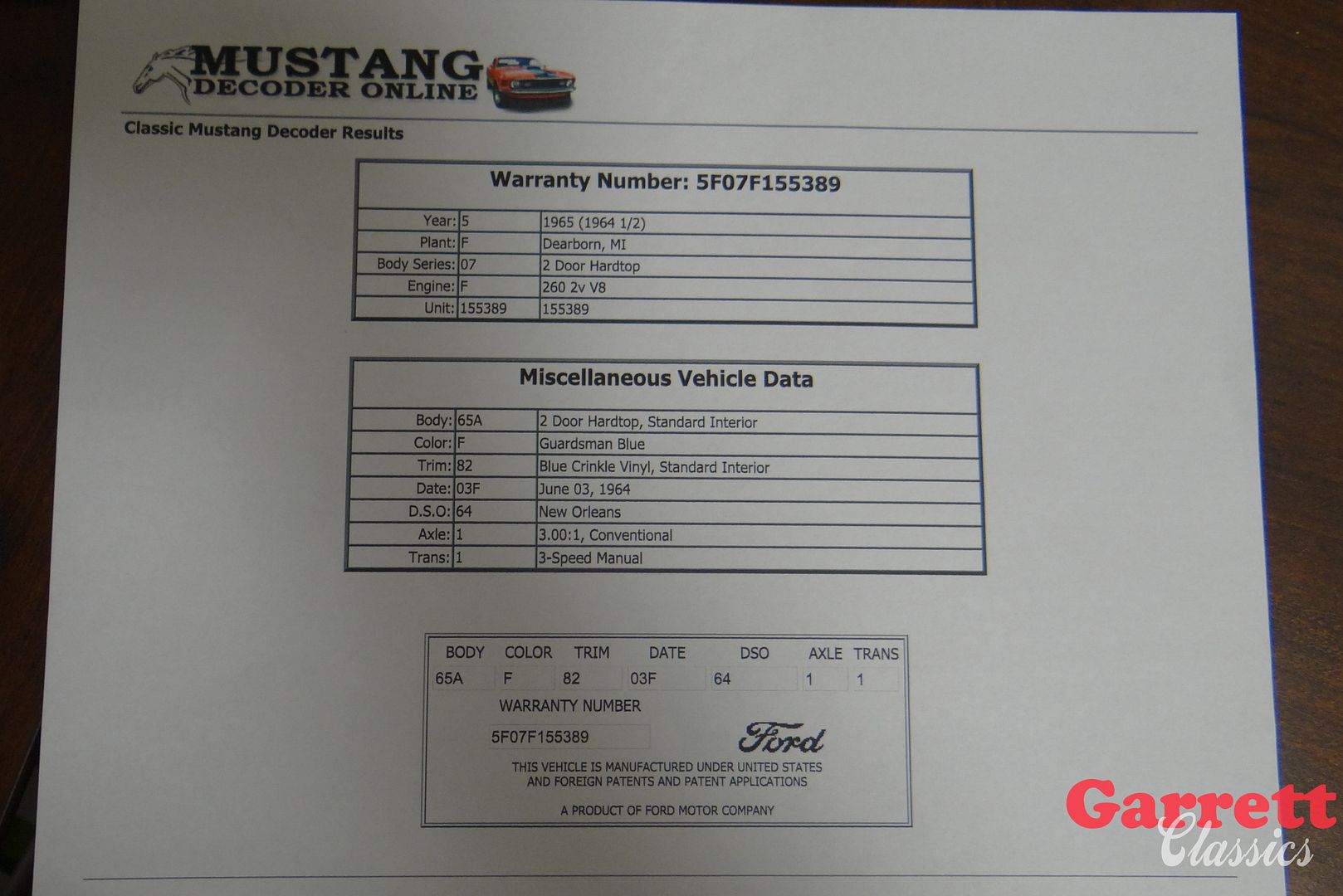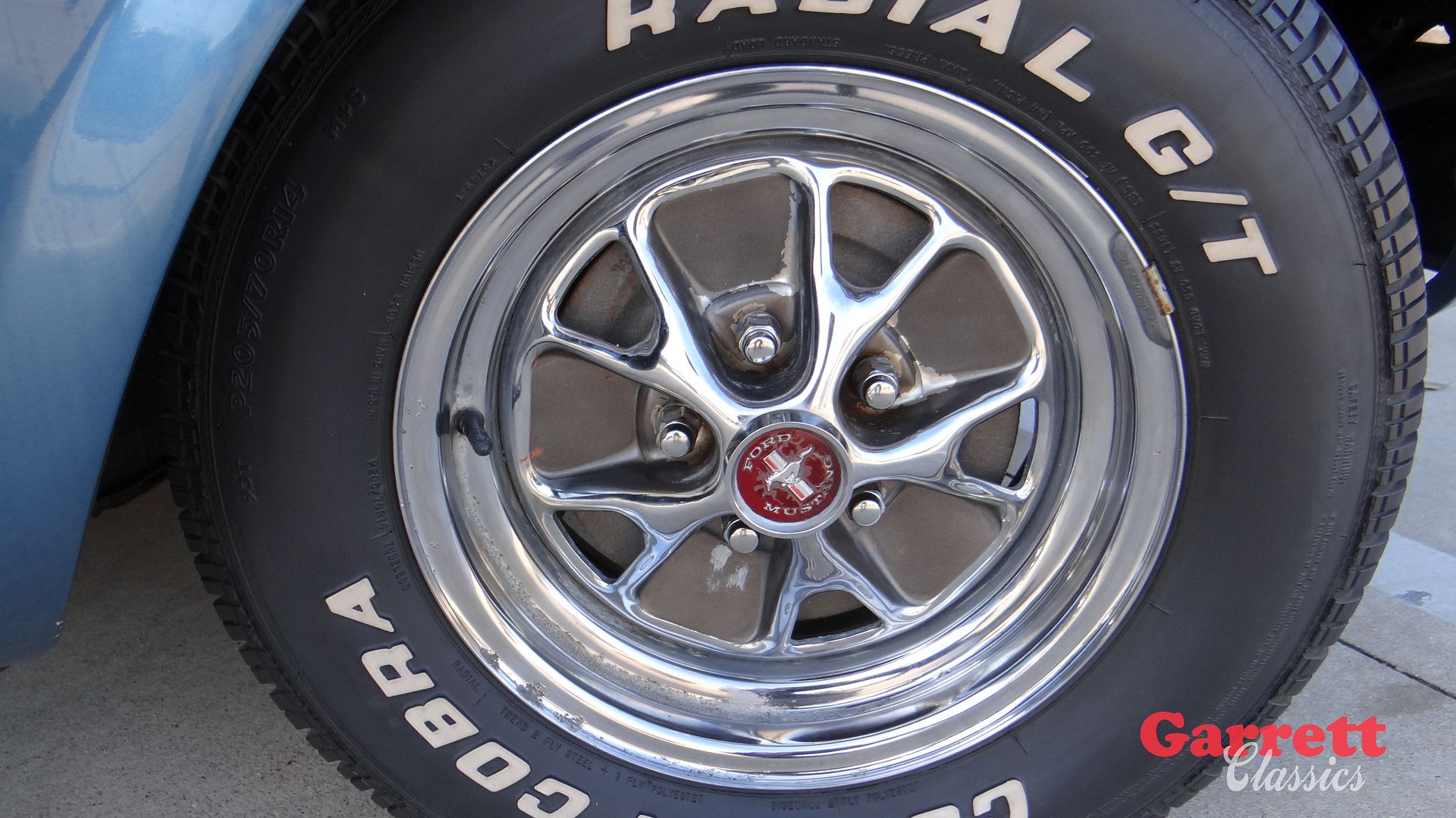 You will notice some small dents on the hood. There is also a dent on the drivers side which is shown in a later pictures.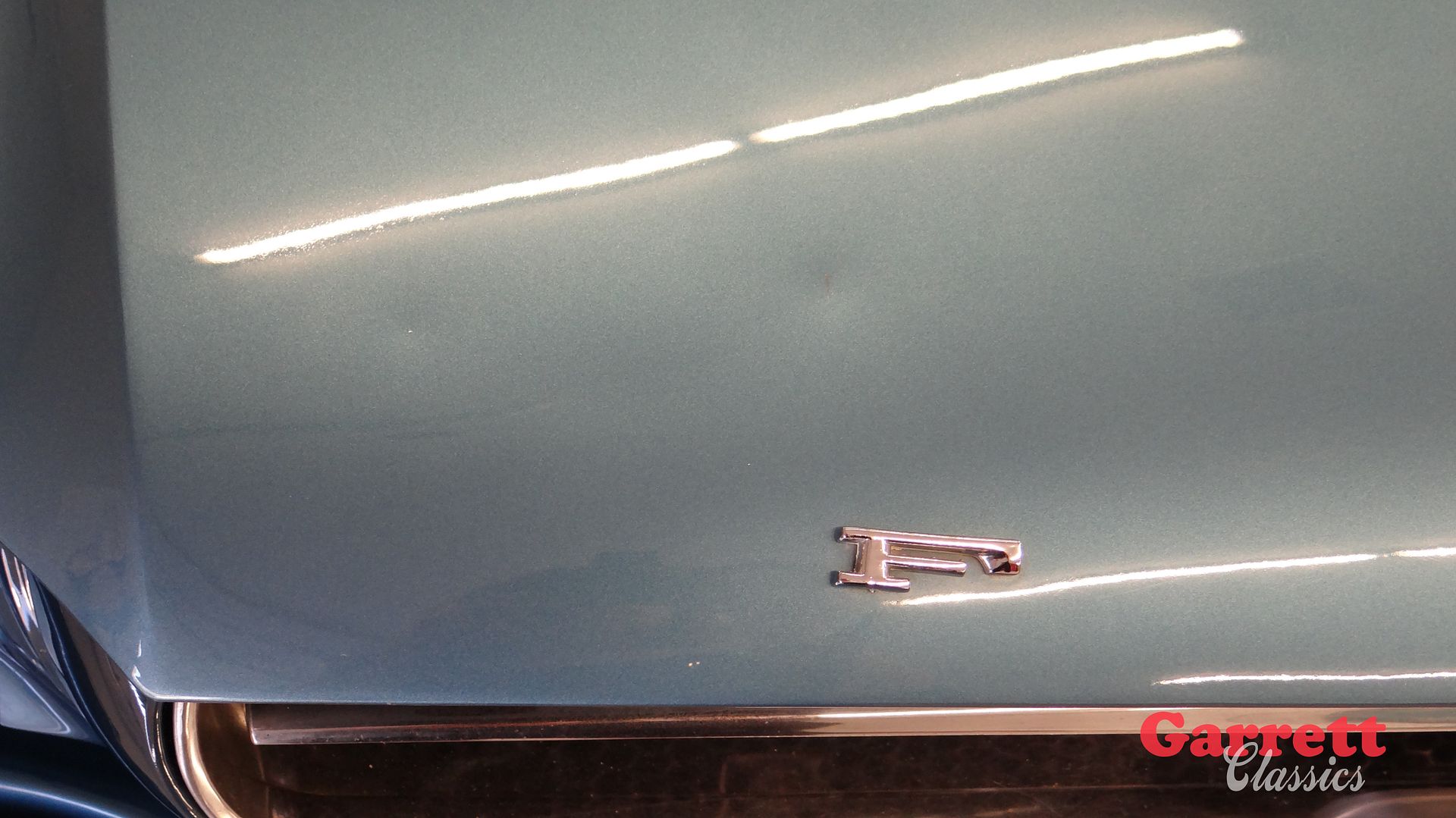 Two small dents in the hood.



The Cobra Radials are an older set and may need replacing.

The interior seems to be original and is showing it's age a bit.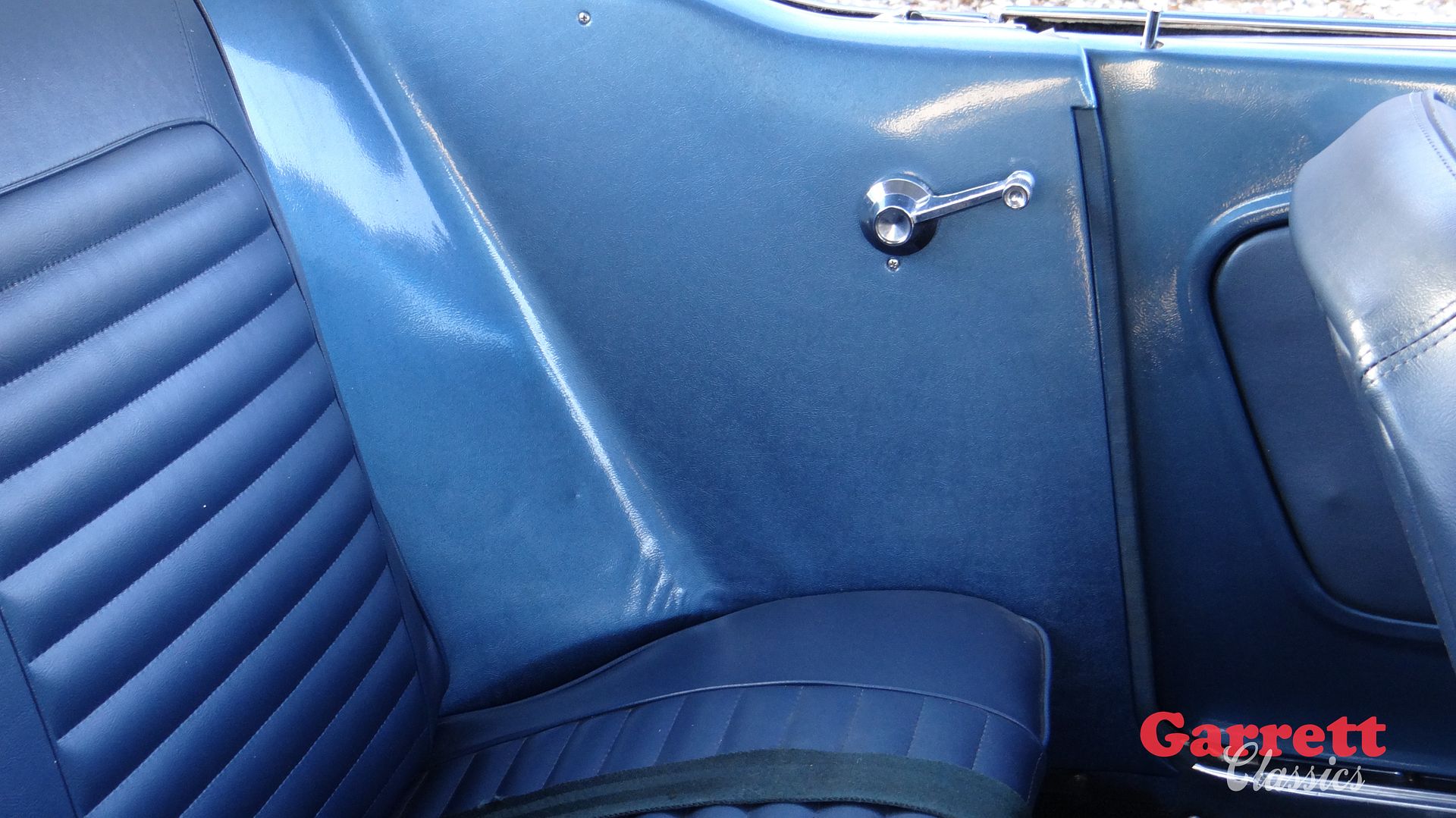 The headliner is in good shape with a small water stain around the back window.
The under dash a/c works and is blowing but not real cold.
The door undersides are solid and rust free.
The original data tag is present.
We believe this to be the original 260 cu in engine.
The core support is sold and there are no signs of rust in this area.
The trunk is also in very good condition. We see no signs of repair in this area.
There is no spare or jack.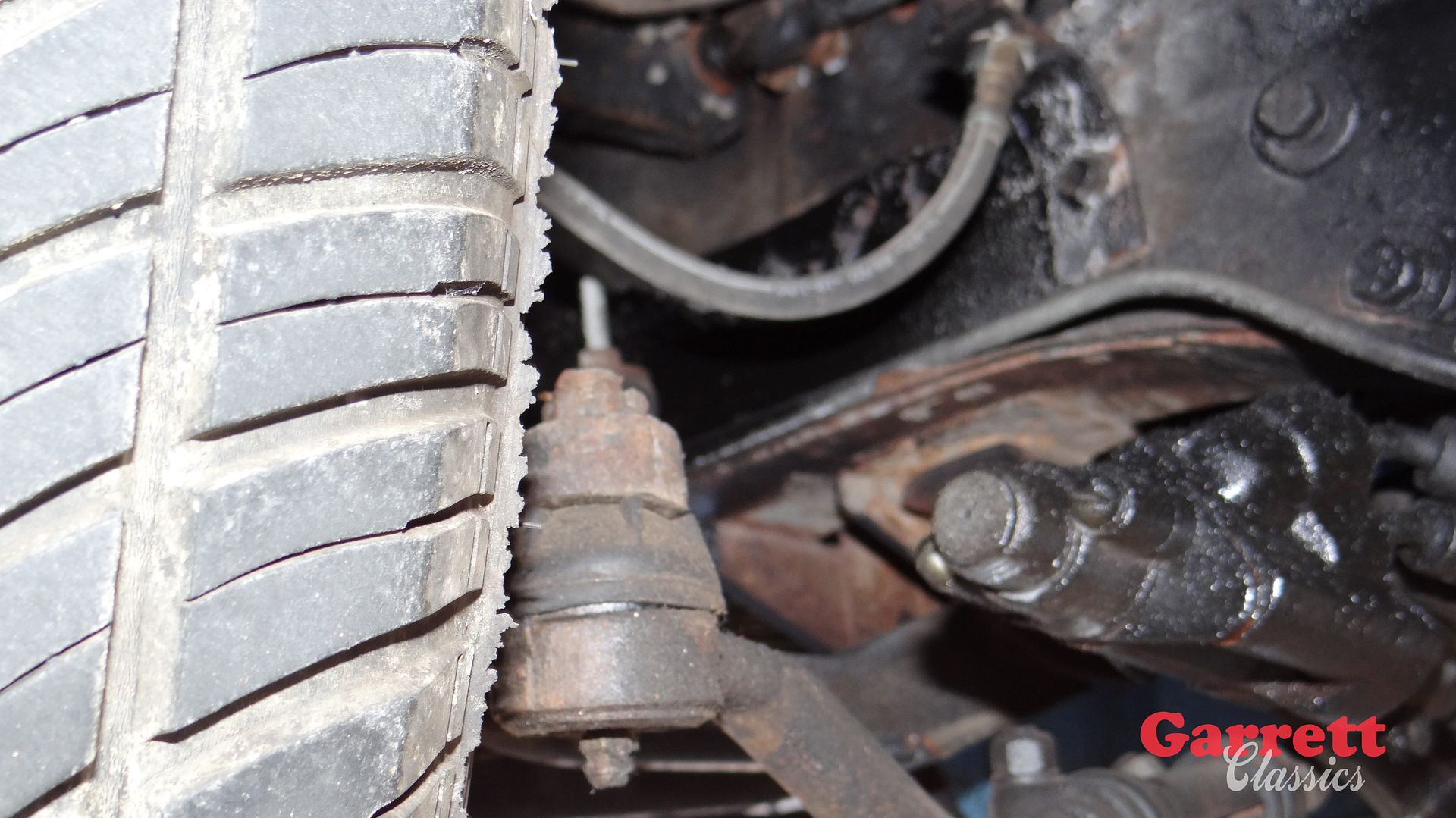 Thank you and again feel free to call Maris at 214-616--2317 or Dave at 214-213-7072, with any questions.