1955 Chevrolet Bel Air/150/210 2-Door Sedan
Vehicle Features & Options
Vehicle Description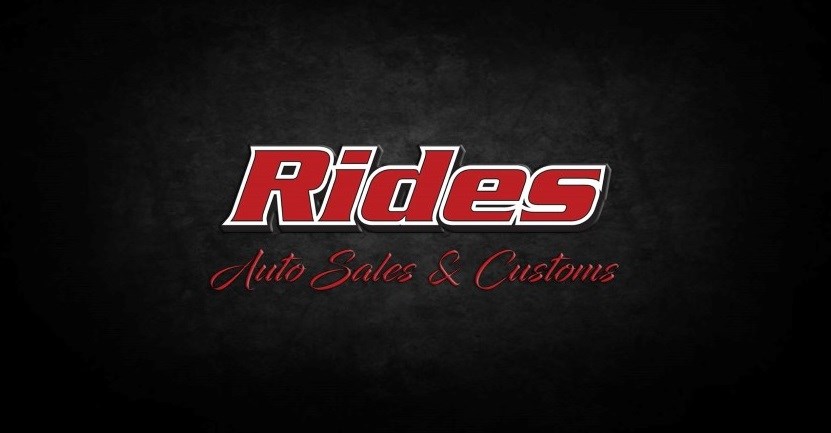 1955 BelAir
This is a very nice CLEAN restoration! The car sounds incredible as it should with a NICE mild build 350 resting between its fenders! This car is very responsive and there is no waiting for throttle after you step on it with a Victor Jr high rise, 600 CFM Edelbrock carb and headers! Pictures will show how incredibly clean the engine bay is. This 350 has been dressed up with ALL kinds of chrome and billit and breaths through a custom exhaust. This car starts, runs and drives VERY well with ZERO issues. The 700r4 transmission shifts great with no slips in any way! This car also stops just as good as it goes with power disc brakes in all four corners!
The body and paint are very nice! The fenders and panels are smooth with nice contours and crisp lines. Both doors open and close as they should with no issues. The smoothie bumpers and trim all shine very well also. The glass on the vehicle is nice being very clear and easy to see through. The paint and interior colors complement each other very well and the deep blue on this car POPS well! Pictures will show that this car looks great at every single angle you will take it in at! The contours are smooth and lines are crisp. The trim lines up GREAT from panel to panel as well!
The interior is also super clean and new with a custom set of buckets! The rear seats also look very good. The carpet is all in great condition with no stains or rips. The door hardware all works as it should without any issues. The windows also work as they should. The dash has also gotten a face lift with a and the gauges are clear! The dash has been wrapped to match the custom interior and it looks great!
Jumping to the trunk you will notice the addition of a fully custom done carpet and vinal job. The underside of the trunk lid has been painted with the same amount of detail that the rest of the car was done in! You will also notice this car has ICE COLD AC System!
This car is a BLAST to drive and is ready for a new owner today! Don't miss your chance to own a beautiful piece of American history that hosts the upgrades all of us want in our 55s!
If you have any questions please call
Bob
at
701-751-4427
Or email
rides@rides-autosales.com
GOT A TRADE WE'RE INTERESTED!!
THANKS FOR LOOKING!!
Additional Photos
click on a thumbnail to view full-size photos
Terms of Sale
Notice to Bidders:
All of the vehicles Rides Auto Sales lists on eBay are for sale locally. We reserve the right to end an auction early. All cars are immediately ready for delivery upon sale.
Deposit: Rides Auto Sales requires a $500 (non refundable) deposit within 24 hours of winning the auction. Please call to make arrangements for payment.
Payment Types: Wire transfers MUST be completed in 48 hours.
All sales that are funded in any other way, shape or form NEED to be approved by Rides (you MUST call).
If we approve of the funding you have 7 days to complete the transaction.
If this is not completed within these given time frames we keep the $500 deposit and the car is relisted.

Taxes and Fees:
Out of state buyers are not charged tax, title, or license but are responsible for the documentation fee. The customer is responsible for registering the vehicle in their home state. You will receive 30-day in-transit tags. Our documentation fee is $259.00 and everyone must pay this fee.
In-state buyers will be charged state and local taxes, title, registration, and documentary fees. Our documentation fee is $259.00 and everyone must pay this fee.
International Buyers
We welcome international bidders, but PLEASE be certain that you pre-arrange shipping and that you can send the U.S. funds to us in a reasonable amount of time. We accept wire transfers, certified checks, and credit card deposits.

Terms:
Auction Policies
Customers with zero or negative feedback on eBay Motors please contact us prior to bidding. Otherwise, we reserve the right to cancel your bid. Understand this is only to protect the integrity of the auction.

Winning bidder must contact Rides Auto Sales within 24 hours of the auction close and the purchase transaction completed within 48 hours. We reserve the right to re-list or sell the vehicle in the event of a non-paying bidder.

We WECLOME inspections! There are several classic car lenders that have associates in our area that can inspect the car for you.
JJ Best (800) 872-1965


Our cars are sold AS IS. Please arrange for an inspection if you have any concerns. We have a vehicle lift and plenty of adequate light for any type of inspection and we want you to be happy with your purchase! Feel free to call and set up your inspection TODAY!


Buyer Pickup
Pick up of vehicle MUST be done within 10 business days of purchase. After 10 days we charge a $35 a day storage fee unless prior arrangements have been made.

Shipping
Buyer is responsible for setting up their own shipping.
Dealership Information
Bismarck
Bismarck:
(701) 751-4427
Mandan:
(701) 751-1848
Email:
Business Hours
Weekdays:

9:00 AM to 7:00 PM

Sat:
9:00 AM to 5:00 PM
Sun:
Closed
Location
1200 Northstar Drive
Bismarck, ND 58503

Auction Views: